drainage cranial interlink plate I
Product Detail
Product Tags
Material: medical pure titanium
Product specification
Thickness

Item No.

Specification

0.4mm

12.40.4010.121204

12x12

Non-anodized

12.40.4010.161604

16x16

12.40.4010.181804

18x18

12.40.4010.222204

22x22

12.40.4010.121204

12x12

Anodized

12.40.4110.161604

16x16

12.40.4110.181804

18x18

12.40.4110.222204

22x22

0.6mm

12.40.4010.121206

12x12

Non-anodized

12.40.4010.161606

16x16

12.40.4010.181806

18x18

12.40.4010.222206

22x22

12.40.4010.121206

12x12

Anodized

12.40.4110.161606

16x16

12.40.4110.181806

18x18

12.40.4110.222206

22x22
Features & Benefits:
• No iron atom, no magnetization in magnetic field. No effect to ×-ray, CT and MRI after operation.
• Stable chemical properties, excellent biocompatibility and corrosion resistance.
• Light and high hardness. Sustained protect brain issue.
• Fibroblast can grow into the mesh holes after operation, to make the titanium mesh and tissue integrated. Ideal intracranial repair material!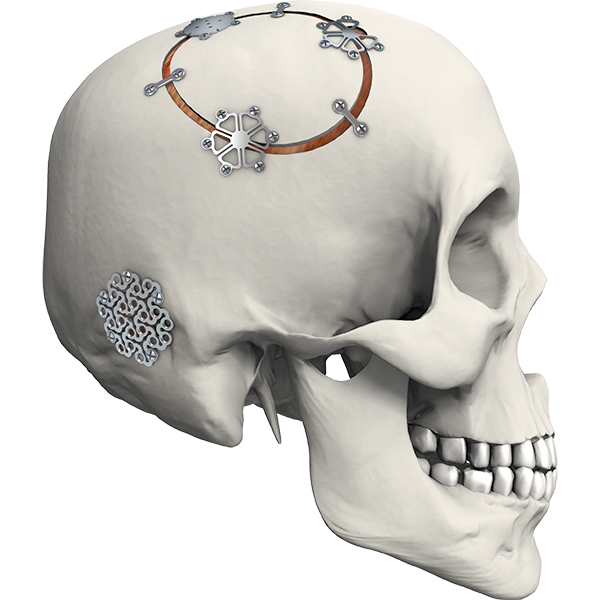 Matching screw:
φ1.5mm self-drilling screw
φ2.0mm self-drilling screw
Matching instrument:
cross head screw driver: SW0.5*2.8*75mm
straight quick coupling handle
cable cutter (mesh scissors)
mesh moulding pliers
---
---